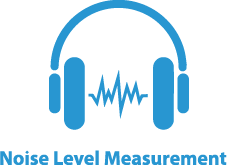 Measuring noise levels is especially significant to ensure a safe work environment. Noise pollution puts employees at a high risk of hearing loss and long-term ear damage. Hence, it is always better to assess the noise levels and maintain it within the permitted limits.
Apart from workplace noise measurement, it is also important to monitor environmental noise which is the cumulative effect of noise emitted from multiple external sources. Some of the common sources of environmental noise pollution are sites of industrial activity, wind turbines, construction sites, landfills, and mining sites.
PAL offers noise testing services such as Noise Monitoring for background noise levels during the day or night. Residential, industrial and other sensitive areas are included in our coverage.